101 Tips To Help You Find A Better Job
Are you on the hunt for your next job? You might be looking around because cutbacks impacted you, or perhaps you're just ready for a career change. Whatever the reason may be, it's time to look around and see what's out there in the job market.
Applying for jobs has evolved significantly over the years. While for many positions, you still need to supply a cover letter and resume, the requirements and formats of these documents need to be completed in a certain way.
Then there's the interview process. It might not be your standard one on one style discussion. It could involve other applicants and existing employees.
So how do you prepare yourself to re-enter the job market? Instead of trying to wing it and getting disappointed by rejection emails, try these tips on for size. They'll be able to help no matter whether you're applying for your first-ever job or your hundredth one.
Follow our 101 Tips for Finding a New Job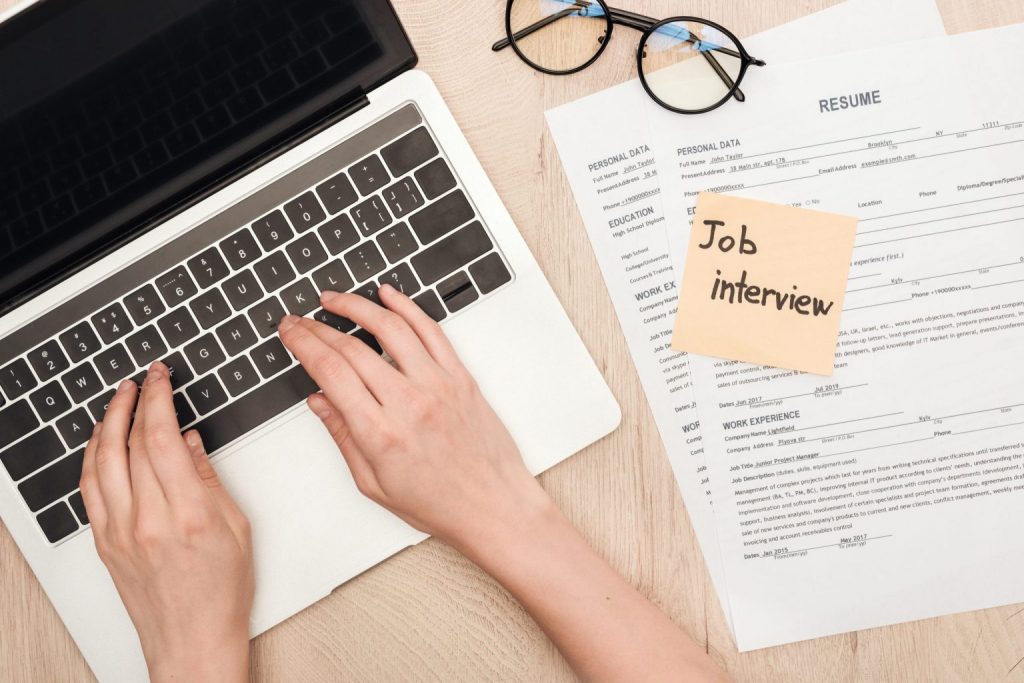 Top Tips for Finding a New Job Part 1 – Crafting a Brilliant Resume
1. Research Examples of Great Resumes
Searching online for sample resumes is a great starting point. It's best not to play around with the free templates that come with software like Microsoft Word. While they might look professional, they are known to cause problems with resume scanning software. Plus, some recruiters just don't like them. Keep your resume design plain and
simple. You want the content to be the star of your document.
2. Get a Professional to Create Your Resume
If your resume isn't helping you land the job of your dreams, consider getting in touch with a professional service to do it for you. They know all the ins and outs that go with a great resume. They also work along closely with recruiters and HR teams, so they have inside knowledge of what works.
3. Have Someone Else Review Your Resume
After a while, the words on the screen can start to merge together. To avoid any mistakes, get someone else to read over your resume. Have them give you feedback on your spelling, grammar, and the content. They might be able to see things that you've missed.
4. Make Your Packaging Presentable
If you're posting your resume, make it an experience for the person opening the package. They might have dozens of envelopes to open with plenty of documents looking identical. Review all of your packaging to make sure it stands out amongst the white parcels.
5. Use Quality Paper, Envelopes, and Stamps
Printing in high-quality paper will make a difference to the recruiter. As will the envelopes and the stamps. Spend a little extra money on these items is part of building a first impression with your potential new employer. Make everything count.
6. Post Your Resume Through a Courier
Recruiters are more likely to remember a parcel that's posted by a courier instead of regular mail. We all get excited when we have to sign for a package, create that seem feeling with your resume.
7. Make Your Mark for the Right Reasons
Making your resume stand out by ensuring it makes yourself sound exciting and relevant while also being succinct. The wrong way to get attention is by having a sparkly, over the top document. Neon stationery with animals on it will attract the eyes of recruiters. But it won't get you the role you're looking for.
8. Provide a Cover Letter With Your Resume
Create a simple cover letter and tweak it to suit your needs and the role you're applying for. Providing a cover letter can show more of your personality. It also gives you another way to sell yourself as the right person for the job.
9. Include a P.S. on the Cover Letter
Every useful sales document ends with a P.S. If there is one part of your letter that's going to get the eyes of the recruiter, it will be the postscript you include at the bottom of the cover letter.
10. Attach a Resume on Every Application
Even when a position requires an application, be sure to attach your resume as well. It helps you stand out from all of the other applicants and shows that you'll do more than just the absolute minimum to get this job.
11. Provide a Video Resume for Technical and Creative Roles
It might sound over the top. For most jobs, it is. But for roles that require you to demonstrate your creativity, a video resume may be just what you need to get the recruiters' attention.
12. Modify Your Resume
When you discover a role you're interested in, modify your resume to suit the job description. For example, if you're applying for a management position, highlight your achievements in the areas that are the most critical aspects of the job description.
13. Highlight the Right Keywords
If you're posting your resume online for everyone to see, make sure it contains the phrases and keywords that are prominent in your field. You want your resume to appear at the top of the list when someone is searching for these descriptions. You also don't want to get eliminated by software that some companies use to cull applicants.
14. Send Your Resume Direct to the Recruiter
Don't commence your cover letter with "to whom it may concern." Find out who's doing the hiring. Then send your resume to that person directly. They will respect your resourcefulness and ability to research.
Follow our 101 Tips for Finding a New Job
Top Tips for Finding a New Job Part 2 – Searching for the Right Job
15. Searching Online for Jobs
Most companies place advertisements for a job on the web. Make sure to look at both the location and the job title. Repeat this every day. It will ensure that you will be one of the first people to apply when a new job gets listed.
16. Look for Work From Home Roles
Some companies allow you to work from home in several different capacities. These jobs can be a great opportunity. But be aware that not all of them will be reputable. Real work at home jobs do exist, but you will need to search a little harder for them.
17. Misspell Search Terms
When searching for a role like an engineer, you'll naturally search for the terms "Engineer." But you should also complete a search for "Engineer" and "Engineering." Mistakes happen, and some businesses will use different phrasing. These roles can appear in separate listings.
18. Be Open to Travelling for the Right Opportunity
If you only live five minutes away from the office, consider opening your search up to the surrounding towns and city to increase the number of opportunities available. Travelling a little further might be worth it if you can get yourself a higher paying position.
19. Get Specific With Your Search
If you're hunting for a job in a larger field, try narrowing down your search to eliminate positions that you don't want. For example, if you search "Sales," you'll get a lot of listings that won't suit your requirements. Finetune it to search specifically for something like "Pharmaceutical Sales." This way, you'll get the right jobs returned to you.
20. Check the Newspapers for Job Listings
Newspapers still exist, and they still publish local jobs. Use the classifieds in the local papers. Most of them even have an online classified section to search through for businesses looking for employees.
21. Search Job Ads Based on Your Skills Instead of Job Title
If you are a professional teacher with all of the relevant qualifications, then you might be eligible to apply for roles outside of schools. Your skills are transferrable to positions requiring administrative jobs, coaching, and tutoring in the education system. It could be an excellent way to get a foot in the door.
22. Utilise Your Skills in Other Fields
If you can sell cars, then don't rule yourself out of selling other items such as business services, office equipment, and even medications. Skills like these are useful in many fields and are very useful to potential employers.
23. Get in Touch With a Recruiter
Recruitment companies can help you get anything from an entry-level position to an executive position. So consider registering with recruiters who are experts at finding work in your chosen field.
24. Avoiding Scams
Sadly, there are a lot of people out there looking to take advantage of those looking for work. Some may make the promise of "work at home" only to discover you don't get paid. Others may charge for a list of job ads. You don't need to pay to find a job or a legitimate advertisement.
25. Publish Your Resume on Reputable Sites
You can make your resume to employers for immediate download. This approach can save a company from having to advertise a role. After you publish your resume to a job site, download it so you can see what they will see. Test to make sure it prints out correctly too. There's no need to include your referee's contact details. Just provide your essential contact details so they can reach out to you.
26. Create Articles Focussing on Your Previous Experience
If you have a way with words, consider publishing an article for a trade journal or other business. If you don't know any publications, write an online post for a social media group or page. This will help build a reputation for you and establishes you as an expert.
27. Send Out as Many Applications as You Can
The more resumes you send, the more likely you'll get considered for an interview. You're also more likely to get the job that you want. But never send out applications without targeting it to a job you are interested in. You should also never send the same cover letter out. As long as you're targeted with who send the resumes and cover letters to, you can send out than you think you need to.
28. Set up a Blog or Site to Promote Yourself
Another way to establish yourself as an expert is to set up a blog. Keep the articles related to your work and experience. You can refer employers to your site as a reference for your knowledge of the industry.
29. Do You Already Have a Job?
Searching for a new job when you're still employed can make life a little easier. You'll continue receiving a salary, so it takes away some of the urgency of finding something. When you don't have to stress about your bills, you can spend more time concentrating on finding the right job.
Follow our 101 Tips for Finding a New Job
Top Tips for Finding a New Job Part 3 – Connecting to the Hidden Job Market
30. Keep Your Online Profile Up to Date
Use popular networking sites such as LinkedIn to keep your profile and job information accurate and up to date. If you don't have a networking profile, then now is the time to create one. Employers will search for you via these platforms, especially if they know that you're open to work.
31. Have a Positive Persona Online
If you're on Facebook or Twitter, make sure you either have a private profile or presenting yourself as best as you can. While an employer may not be able to view all of your posts, they may be able to see your profile photo and other personal information. So make sure there's nothing too incriminating.
32. Display an Online Portfolio
If you're searching for a role in the creative arts, then you can design an online portfolio to showcase your talents. This approach allows employers to get access to a variety of your samples. It provides them with a real opportunity to see what you are capable of.
33. Reach Out to Your Friends and Family
If you haven't already gotten in touch with your family and friends, let them know you are searching for a job. They may know someone that is hiring. These people may also throw in a personal recommendation to help get you in the door.
34. Ask Around if Anyone is Leaving a Great Job?
If you know someone leaving a job due to family reasons or relocation, see if they would be open to referring you. You might be able to get an application in for their position before they advertise it to everyone else.
35. Join a Local Business Association
Local business groups and the Chamber of Commerce are great places to network. The people here have their ears to the street and may be able to help you in your search for your next job. They may even let you know about roles before they are even advertised.
36. Let Your Social Connections Know You're Available for Work
If you're on social media sites, let your connections know that you're job hunting. Just like your family and friends, your network might know of someone hiring and help you get in touch with them.
37. Buddy Up With Other Job Seekers
If you know other people who are also looking for work, then why not help each other out. Even if you are seeking a similar job in an identical field, you might have different contacts that are worth reaching out to.
38. Do You Go to Church?
Another great place to network is at your local church. Let the other parishioners know what you are searching for. They may be aware of a job opening and give you a referral.
Follow our 101 Tips for Finding a New Job
Top Tips for Finding a New Job Part 4 – Be a Proactive Jobseeker
39. Utilise Resources From Your Previous Employer
Sometimes an employer may offer assistance in the form of career counselling, resume help, and even retraining. Some of these can be quite costly but are made available to you for free. Be sure to take advantage as these professionals will help set you on the right path.
40. Put in an Application for Unemployment Benefits
If you meet the criteria, you should consider applying for unemployment benefits as soon as you can. Even if you're confident in getting a new job quickly, it's worth starting the process just in case it takes longer than expected. Some offices even offer job services and training help to get you back on your feet.
41. Structure Your Time Like You Would a Full-Time Job
When you've got time on your hands, it can be easy to waste it. To combat any complacency, set yourself work hours to find a new job. Utilise the time perfecting your resume, submitting applications, and researching employers for interviews.
42. Don't Get Too Comfortable
It's easy to treat the time out of work as a holiday. However, you should have an end date for your break and get to work on finding a job. The more comfortable you start getting out of work, the harder it will be to return.
43. Create a New List Each Day
Create a plan for the day to help you remain productive. Set a target goal and cross every item off your list as you complete it. This will keep you on track and help you achieve the purpose of getting back in the workplace.
44. Be Easy to Contact
Make sure the phone number you advertise on your resume is one that you plan on answering immediately or at least has voicemail. Make these calls a priority as they're your best chance of getting back to work.
45. Use a Professional Email Address
Make sure your email address doesn't contain any nicknames. While you might think it could be a good icebreaker for the interview, many might not even consider you for one based on it.
46. Have a Professional Voicemail
Your voicemail might be the first time an employer hears your voice. So make sure that it's professional and isn't offensive to anyone who may have to listen to it.
Follow our 101 Tips for Finding a New Job
Top Tips for Finding a New Job Part 5 – Get Creative
47. Apply for Jobs That Don't Exist Yet
Don't wait for an ad or job posting. Send your resume to any business in your industry. You never know. You might find an opening that hasn't been advertised yet, or you might get considered for something they didn't think they needed.
48. Send Applications to Unconventional Businesses
Don't be restricted to your own industry. Other businesses could use your skills too. Places like hospitals don't just hire doctors and nurses. They need IT people, marketing, administration, and more. This also applies to other large organisations.
49. Apply for Roles Beneath Your Current Position
If you're not working or desperate for a change, apply for a role that is the next step down from your current job. You can sacrifice the authority for a better working environment and working conditions.
50. Go for Jobs Above Your Current Position
It can be scary to go for a role that's more responsibility than what you're used to. But if you've got the skills and experience, now could be the perfect time to take the leap.
51. Seek Out Part-Time Jobs
Even though a job is advertised as part-time, you might be able to negotiate more hours. If it's at a company that you really want to work for, taking a part-time role is a good way to get your foot in the door. It might lead to something bigger and better later
52. Learn How to Pitch Yourself
You're going to be talking about yourself a lot, so it's best you work on a confident way to describe yourself. Aim for a short one or two sentence speech about who you are and what you're all about. When you're prepared, you'll be confident talking about yourself, which will help you in your interview.
53. Use Old School Techniques
Technology is great, but sometimes submitting your application and following with a call is a good approach. Research the company and find the position online, then post in a printed resume. This will help you stand out amongst the emails in an inbox.
54. Focus on Organisations You Want to Work For
In your field, there must be a dream company that you want to work for. Visit their sites and see if they're hiring. You may find positions listed that they haven't advertised anywhere else.
55. Look Locally
While a lot of companies advertise their jobs online, some small companies don't. Check your local paper for employment at these businesses, as this where they'll like get promoted.
56. Look to the Government Sector
Governments are big employers. This encompasses local, state, and federal jobs in a range of different fields. Visit the regional offices and see if they would benefit your skills and experience.
57. Check-In With Local Institutions
You'll be amazed at some of the places people will advertise jobs. Take a look at the local University or TAFE. You'll find a job board for part-time work and potentially some career counselling roles if you used to be a student. Even if you didn't attend that particular school.
58. Enrol in a Course
If you've got some free time on your hands, enrol in a course. You can refresh your existing skills or develop something brand new. Either way, make the most of the spare time by getting some fresh qualifications.
59. Take a Class
If you're missing out on a particular skill for a job, consider taking a class to fulfil the requirement. Many of these can be completed online. However, a night class will help you practice your skills and give you real-time feedback.
60. Check the Organisation's Websites
If you hold any memberships with a trade or professional organisations, check their job listings. These groups are usually the first to know about roles that are to be advertised.
61. Join a Trade Organisation
If there is a trade group within your industry, become a member. Check their website and publications for potential job leads.
62. Contact the Union
Belonging to a union has its benefits, including job support. They can provide notice of job openings and access job training updates. This can include learning about new technologies or materials relevant to your profession.
63. Work to Become an Expert in Your Field
While you might have plenty of experience in your profession, you need to prove it. Speak at conferences, contribute to publications, and post relevant content to websites and blogs. The more people who know your name, the higher the chance you will get a new job.
64. Attend Job Expos
If you see a job expo advertised, be sure to attend. Bring your resume along to hand out. You should be prepared to make contacts that could potentially lead to an interview. You could secure a position or call back on the spot, saving you time going through the normal process.
65. Learn About the Most Popular New Fields
Do some research into what jobs are currently in the highest demand. Your skillset may be a good match. If you search for in-demand roles, you'll have a much better chance of securing the position.
66. Ensure Your Certifications Are Up to Date
Before you start applying for jobs, make sure your licenses and certifications are up to date. You also need to be sure to list this on your resume. Companies are looking for specific professional criteria, so make sure they're clearly visible.
67. Keep Detailed Records
M sure you keep a record of who and where you're sending your resume. When you get a call, you can refer back to your notes and be certain about what resume and cover letter version you email through.
68. Follow Up on Applications
After sending a resume, follow up with a phone call after a week. This can lead to a conversation and potentially an interview. If you don't feel comfortable, send an email instead. But this isn't as effective as talking to the recruiter.
Follow our 101 Tips for Finding a New Job
Top Tips for Finding a New Job Part 6 – Prepare For the Interview
69. Practice Your Interview Skills
In your spare time, work on your interview skills before you meet with an employer. Think about your talking points and also prepare some real-life examples of questions they may ask. You can even try some role-playing with a friend before your interview.
70. Do Your Research
The interviewer will know everything about you, so why not do the same to them. If you know who's interviewing you, look them up and get a sense of what they are about and how you can prepare.
71. Demonstrate Confidence
Prepare for everything that the employer might pick apart. You might have gaps in your resume or not enough experience for the role. Prepare your answers to these questions and show that you're confident and excited about being part of the team.
72. Prepare for the Common Questions
If you've attended a lot of interviews, you'll start to notice the same sort of questions coming up again and again. "Where do you see yourself in ten years" or "What are your strengths and opportunities" come up often. You need to be prepared to answer this question like it's the first time you've been asked.
73. Work on Your Phone Manner
Treat any phone call as if it could be from a potential employer. Answer it professionally and treat it as an interview. You'll be judged the second you pick up the phone, whether you're ready or not.
74. Keep Your Mobile Phone Off During the Interview
Your phone needs to be off as soon as you enter the building for an interview. Not silent or do not disturb, completely off. It's not a good look if it starts ringing or buzzing while you're in a conversation with your potential employers.
75. Create a List for the Interview
Come up with a list of questions you would like to ask during the interview. You should also prepare some answers to questions you might be expecting to come your way.
76. Prepare for Criticism
You should prepare yourself for questions about why you left a company or why you're not employed at the moment. You might even get asked what you're doing with yourself while you're not working. They'll expect an answer, so make sure that you have one ready.
77. Be Positive
It doesn't matter if you hated your last boss or loathed your job, it's best not to be too truthful about your feelings. If you want to give an answer, explain how it was a learning opportunity. But don't use it to cast a negative light on these people and the company.
78. Be Honest
Don't exaggerate qualifications, experience, or skills. It will only cause trouble in the long run. If you don't possess something they're looking for, refer to another talent and how you're willing to learn something new for the purpose of the role.
79. Dress for the Job You Want
It doesn't matter if you're applying for a job in an office or not. Make sure that you look professional when meeting with the interviewer. Your presentation can make the difference as to whether or not you get hired.
80. Speak Professionally
Even if you know the interviewer or feel comfortable with them, avoid swearing and using slang terms. It's still an evaluation, no matter how casual the space. Don't let your language impact your chances of getting hired.
81. Get a Mentor
A mentor can help steer you in the right direction career-wise. Most of them are established professionals and have plenty of contacts. If you don't have one, then now could be the time to look into getting inspired by one.
82. Make a Note of Your Interviewers' Names
Using the name of the interviewers is an excellent way to build rapport. Make a note of who you're speaking to. If you forget their names, don't try to wing it, just in case you say the wrong one.
83. Be Nice to Everybody
It's important to build rapport with not only the people making the hiring decisions but everyone else in the office. From the security guards to the receptionists, they all hold influence in the office, and being respectful to them will go a long way.
84. Prepare for Delays
Don't schedule other appointments around your interview. This will cause you to rush through the conversation, and you'll struggle to concentrate on the job at hand. They might even throw you a curveball, so it's best not to have any other plans, just in case they need to keep you around longer.
85. Get There Early
Give yourself plenty of time to arrive early for an interview. You need to consider things like parking or delayed public transport. You also don't want to give a wrong first impression to the interviewers.
86. Meeting for a Lunch Interview?
If you're meeting for lunch, remember table manners and avoid alcohol even if the interviewer is partaking. Get something easy to eat that's not too messy. You don't want to leave the restaurant with hot sauce on your fingers because you felt like wings.
87. Preparing for a Second Interview
If you nailed the first interview, get ready to do some thorough research and preparation for the second one. Everything will be a little harder, and you'll likely need to get into more detail with your answers.
88. Send the Interviewer a Thank You Note
After the interview, it's polite to send a note or email a few days later thanking the interviewers for the opportunity to meet. This is not something that many applicants do. But it will help you stand out and hopefully keep you at the top of the list.
89. Prepare for More Than One Interview
You might have to speak to multiple people within the organisation. Don't be surprised if you have to chat with interviewers in HR, managers, and even the CEO. They will all have different questions and want to know varying things, so try to have an answer prepared for anything that might come your way.
90. Line Up Your Referees Before the Interview
Make sure that your referees know about any interviews so they can also prepare if the interviewers contact them for a reference. If they're not ready for the call, then they might not give you the best referral.
91. Understand the Pay Rates
One of the questions you might get asked is your salary expectations. You should have an answer ready. This way you'll know if their offer is any good or not.
92. Read All of the Materials That You're Given
If you get provided any literature about the company programs, or other details, make sure to read them thoroughly when you get home. A benefits package can add a significant amount of value to your compensation, and a terrible one can hurt you in the long run.
Follow our 101 Tips for Finding a New Job
Top Tips for Finding a New Job Part 7 – Maximise Your Time Off
93. Consider a Freelance Job While You're Looking
You can earn some extra cash on the side while you're in the process of looking. It can keep your skills sharp and help pay the bills.
94. Register as a Temp Worker
Temping isn't for everyone, but it brings in some money and will give you insights into a new type of employment opportunity. It's also common for some of these roles to turn into permanent positions.
95. Teach Others What You've Learned
Some colleges hire experts in their industries or who have experience in a particular area. You don't necessarily need a teaching degree, and it can increase your network, which may lead to a job opportunity somewhere outside of the tertiary system.
96. Research Jobs in High Demand
Particular roles are always in demand for various reasons. If you're thinking of a career change, one of these fields may be worth considering. Do some research and look into courses while you're waiting for a job to come along.
97. Explore Special Interest Help
If you fall into a special interest category, there may be assistance available via the local employment commission or Veteran's Affairs office. Have a chat with these offices to see if you qualify for help.
98. Create Your Own Business
If you can't find a job, consider starting your own company. You can try consulting for other businesses in your current field or taking up something entirely different.
99. Look Into Seasonal Positions
Depending on the time of year, you might be able to get a seasonal position. This can bring in money immediately. Some of them might become full-time positions if you're good enough and work hard. You should make the most of these opportunities
100. Don't Let Your Age Put You Off
Age discrimination does exist. However, it's not always the reason why someone doesn't get a job. Be open to changing your resume and presentation if you're not having any luck securing a role instead of blaming it on discrimination.
101. Never Give Up
It takes time to find the right job. But you will find it. While you're searching for this position, it's crucial that you stay motivated through your daily activities. Don't be discouraged, and don't stop searching for the right job for you.
Need Some Help Putting These Tips Into Practice?
It can be hard to remember 101 tips for searching for a new job. That's why it's always important to have a strong network that can help you achieve all of your career goals.
If you need help putting together an outstanding resume that recruiters and employers will love, then you should connect with us. We've got over 15 years of combined experience designing, formatting, and building high-quality resumes for every type of role and industry imaginable. Contact us today to find out how we can help you with your job search.