Do you want a tailored resume towards a specific role or industry that will get you noticed?
Do you want a resume that tells a compelling story and highlights your achievements?
Do you want a resume that breaks down the ATS (Application Tracking software) barrier?
If you do, We are the professional Resume, Cover Letter, Selection Criteria, LinkedIn Profile writers for you. You have a goal and so do we, to assist you with a professional Resume that will get you to the interview stage and ultimately hired.
We are focused on one thing. Helping you get noticed.
We don't just put your best foot forward, we overhaul every aspect of your key strengths, job history, skills and potential, getting you one step closer to planting both of your feet through the door
Invest in your future with a resume writing service that cares about results and specialised attention to detail.
WHY RESUMES TO YOU RESUME WRITERS
Australia's Highest Rated Resume Writing Service from Google 2019.
Rated 5 Stars by over 220+ clients that have left us Google reviews and website testimonials. Become Our Next Success Story. We write Interview Winning Resumes, Cover Letters and Selection Criteria.
Resume Writing For Over 40 +Industries and Career levels.
Now, let's bring our Resumes To You.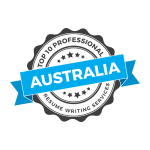 Resume Writing Australia Wide
Resumes To You Resume Writing Service is Australia Wide, including Sydney, Melbourne, Brisbane, Darwin, Canberra, Adelaide, Hobart, Perth and all areas Australia Wide. No matter where you are, we have Professional Resume Writers for ALL areas!

Resume FAQ
How long should an Australian resume be in 2020?
Most people will tell you your resume shouldn't exceed two pages, in most cases in Australia a resume can be from 1 to 5 pages in length depending on career level and career history.
In Australia do we use resume or CV?
In Australia, the term Resume and CV are used interchangeably, meaning the same thing. CV's are generally longer while Resumes are shorter in length. In other countries resumes and CV are different.
Whats is ATS?
ATS- Is short for Application tracking Software which is used to scan or filter through resumes when you apply for a Job. ATS software is more commonly used in larger organisations and recruitment agencies.
Do you need a Cover Letter with a resume?
It is recommended that you submit a cover letter with your resume when you apply for a job.If you're applying online for a job and there is no way to upload or submit a cover letter, don't worry about it. in some cases employers and some recruiters find it acceptable just to submit a resume only. if you do submit a cover letter, make sure it is tailored and written for the role you are applying for.
RESUME SERVICES
Resumes To You Professional Resume Services. Professional Resume Services Online, Resume Updates, Executive & Professional CV, LinkedIn Profile Creation, Selection Criteria Writing Service & Cover Letter Writing. Fast Resume Writing Services for Job Applicant Documents
Hello Matt,
It's been a pleasure working with you on my Key Selection Criteria. I am more than impressed. Thank you very much for taking the time to respond to my feedback, and edit the draft version of my Key Selection Criteria.
Enjoy the rest of your week, and all the best for the future.
Warm regards,
So happy with the resume and cover letter which was provided to me in such quick turnaround. Professionally and precisely written and with a very smart design. I couldn't have been happier with the result. Highly recommending Matt and Resumes to you. All the best!
Thanks for the updated resume Matt, looks great and I'm very happy.
Thanks
What great service and attention to detail I received. Thank you Matt for all your help.
Hi Matt,
That is great, quite happy with what has been completed, a lot more eye catching and succinct… Great cover letter as well…
I am very happy to go with the ones you have sent …
Many thanks
Hi Matt,
You do so many resumes that you probably would not remember mine but I had had many years working at schools in an Admin role, managing school shops. I sent you my old resume back in June (which was just so outdated and I never had any success with) and asked for it to be professionally updated so it read more "customer service" oriented, which you did. It was fabulous and I was so pleased with it.
Within one week of receiving my new resume and covering letter from you, I applied for a position at a company that was not at a school but schools are their clients so in a way it was the best of both worlds – a customer service role which involves much organizing and planning but still dealing with schools. I GOT THE JOB and I LOVE IT!! I started with them on Tuesday 14th July. It's a great company with great people and my title is 'Custom Training Coordinator'. It's also only 10 minutes from home. I couldn't ask for more. I would never have got this fabulous position if it wasn't for the wonderful resume you provided which I would never have been able to do myself.
Thank you so much again Matt. What I will do in the near future is send you through my job description for this new role of mine and ask you to add it to my new resume so that I keep it updated. Anything new that may be added to my role in the future, I will also get you to add so as it remains up-to-date constantly. I'll wait for a few pays first –lol.
I will highly recommend you to people.
Kind Regards,
Hi Matt,
Thank you for your email and prompt replies to my emails. Very nice resume, I'm very happy with the outcome and it has been received very well from recruiters and potential employers
Thanks
Hi Matt
Thank you for all the hard work you have contributed. I am very grateful.
With regards to the LinkedIn tool – I am very limited in exposure to this and would love all the helpful hints that you can give. FYI – I have already been contacted by a couple of recruitment agencies via LinkedIn regarding my credentials :))))
Best regards
Hi Team,
Thank you so much for the CV, it has done wonders for me. I applied for 2 jobs only and received an interview for both of them 2 days later! I have now successfully got a new job and its down to the brilliant job you have done on my CV. Thanks you so much 🙂
Hi Matt,
Happy Friday!
I just wanted to email and let you know that I have resigned from work as I was offered a wonderful National Event Manager role and I'm so excited. Thank-you for all of your help as I really feel the resume got me that initial interview. He picked mine as one of out of 40 resumes, so you're absolutely doing something right.
Thanks again and all the best.
Ps – I'll be sure to pass on my story and your details to anyone looking for a job.