The Ultimate Guide to Key Selection Criteria Writing (with Free Selection Criteria Examples) 2022
Selection Criteria Writing Examples and Templates
Understanding how to address key selection criteria writing, suitability statements, response letters, and targeted questions by highlighting your skills, attributes, knowledge, and qualifications can make the difference between successfully securing a role and having to continue with your job search.
Employers, local councils, Australian public service, and government departments will define criteria that seem essential for satisfying the job requirements. Often it can be found in the position description or capability framework for the role you're applying for.
You will need to describe and demonstrate how you satisfy the selection criteria writing when submitting your response to the application in a separate document, online application portal, or within your cover letter.
What exactly is selection criteria writing or free selection criteria examples?
When applying for a role that requires you to address selection criteria, you are required to write a statement against each statement. It needs to outline how your current skills, attributes, knowledge, or qualifications satisfy these criteria. Included in the job listing will be the application requirements, which you must adhere to in regards to word limits, page limits, and character counts.
Addressing and submitting selection criteria in the application process helps the selection panel assess all applicants fairly and consistently.
What are the benefits of addressing selection criteria writing for a role (apart from resume writing services)?
Referring to the selection criteria gives you a greater understanding of what the job entails and the types of duties and tasks you may perform. It's also an opportunity to self-assess your own skills, capabilities, and experience against the role requirements to see if it's you're capable of being successful in the role or if you need further development, education, or experience before submitting an application.
What are some free examples or templates of selection criteria writing?
Referring to the selection criteria is not as simple as listing a series of skills you're competent in. You'll need to include your work experience, abilities, your awareness, and refer to your hard and soft skills. It can also refer to qualifications you have acquired as many professional roles require you to hold a diploma or degree in specific fields.
Selection criteria writing can generally be broken down into four specific categories—each need to be addressed separately with clear examples of how you satisfy it.
Skills and Abilities
You'll generally always find this category in job ads. The purpose of this criterion is to provide examples or demonstrate when you've used a particular skill or ability. Examples can include:
Customer service skills
Verbal communication with multiple audiences
Written communication ability
Experience
Rather than learn about specific examples relating to your previous experience, employers are more interested in your entire range. This criterion allows you to summarise your history and provide them with details on what you've accomplished, where you excelled, and what you learned. Examples might include:
Your use of technology in previous roles
How you ascended to a managerial position
The various industries you have been a part of
Understanding of Awareness
Employers need to gauge your understanding of a subject or issue. It helps provide them with a sense of your knowledge in the field and how much training or time they would need to commit to bringing you up to speed. Some examples can be:
Is your understanding developed through educational theory?
Did you acquire this knowledge from on-the-job experience?
If you don't have a specific example, how did you address the selection criteria?
Qualifications
It might seem like this criterion would be the simplest one to address, but employers are interested in more than just the name of the qualification on the certificate. They'll want to know what subjects you learned and the areas you excelled in. Examples of credentials that may be required include:
Diploma in Leadership
Certificate IV in Accounting
Diploma of Project Management
Template for Selection Criteria & How to Write & Address Key Selection Criteria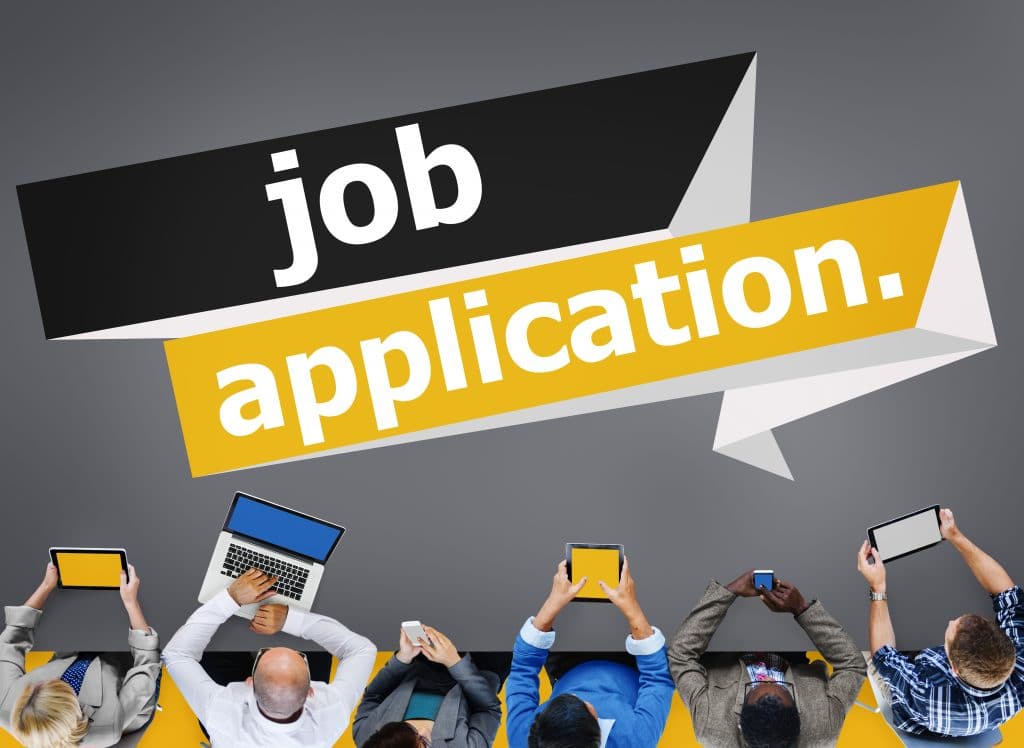 The key selection criteria are dependent on the type of job you're applying for. You will get asked a series of questions based on your experience as a way to find out what makes you the right person for the role. That's why it's imperative that you include the correct information in a clear and concise manner.
When responding to the questions, you need to stay focused and keep your answers clear and to the point. Waffling and jumping around in your answers will only cause confusion to the selection panel. It's also about quality over quantity, so you keep your answers from half a page to a page unless the application requirements specify differently.
It's also critical to ensure your answers are relevant to the question being asked. Only list the skills and experiences that are applicable to the specific criteria. You should also use examples of past scenarios and how it's appropriate to the role you're applying for. If you don't have previous work experience, then you should use other life examples or what you learned whilst in university.
Addressing selection criteria shouldn't be a daunting experience. Use these five simple steps to answer key selection criteria effectively:
Step One: Understand the question or point and assess whether you meet all the requirements and can provide examples
Step Two: Nail the opening statement
Step Three: Brainstorm ideas for each selection criterion
Step Four: Dive deeper into detail and support your statements with 'the how'
Step Five: Check off your selection criteria writing checklist
Step One: Understand the question or point and assess whether you meet all the requirements and can provide examples
Before you start your resume or have it professionally written and start writing your cover letter, you need to analyse the key selection criteria and assess whether you can speak to it as well as provide examples to demonstrate how to meet them.
Sometimes it can look a little complicated on paper. So it's best to start by underlining the keywords. From there, you can break it down into simpler, meaningful components. Take the time to think about what the employer is looking for, and then respond to that.
For example, a job description might include the following key selection criteria:
Provide key points, information, and opinions in a clear and concise manner verbally
Able to work with others to solve interpersonal conflicts positively
Ability to work in both informal and formal settings individually and in teams
In this instance, the key selection criteria would be:
Ability to communicate verbally
Work with others to solve problems
Able to work unsupervised and in teams
Step Two: Nail the opening statement
Your opening statement is your opportunity to grab the attention of the reader or the selection criteria. It can determine if they continue to listen or read the rest of your statement or make up their mind on whether you're right for the role.
The key is to keep it short. You should be able to clearly explain in one sentence how you address this criterion by incorporating the key points.
For example, a good example would be:
"I possess strong verbal communication skills, which I developed during my time as a Team Leader."
Step Three: Brainstorm ideas for each selection criterion
Now that you're clear on the requirements, it's time to pull together relevant examples of your work experience to demonstrate how you meet it.
Start by listing your job title and where you worked. Next, explain how this role fulfils the key selection criteria.
Some examples for a leadership position might include:
Assistant Team Leader at X – coached and developed staff by providing clear verbal advice.
Team Leader at Y – first leadership position, provided verbal updates to peers, and solved problems with teammates to meet performance objectives.
Team Leader at Z – worked unsupervised due to the area manager being based interstate, assisted other team members located locally with issues they faced.
Step Four: Dive deeper into detail and support your statements with 'the how'
In this step, you're going to want to go into the specifics around how you meet the key selection criteria. While you might feel comfortable talking about your previous experiences, you need to be able to structure it in a way that employers can understand the key points you're trying to make. It's why the STAR (Situation, Task, Action, Result) method is one of the most successful ways to support your claims.
One example of using the STAR method is:
Situation – "In my role as an assistant Team Leader at X"
Task – "I was required to coach and develop staff by providing clear verbal advice"
Action – "I gave staff clear direction on what areas to focus on and what strengths they possessed"
Result – "It helped improve customer experiences and the staff's confidence to perform their role to the best of their ability"
Step Five: Check off your selection criteria checklist
Once you've finished all of your key selection criteria, it's worth double-checking a few things to ensure that you've covered everything. Using this checklist can give you the confidence to hit the submit button when the time comes.
Have You Addressed All Aspects of the Selection Criteria?
As you read over your responses, make sure that you're using the same wording that's found in the position description. It will help employers assess you consistently with other applicants. It also helps if it correlates with the verbiage used in the advertisement.
Make sure you have met all of the requirements, including the word count. If the recruiter or employer has requested examples, then put them in bullet point form, so it's easier to read.
Are Your Examples Relevant?
Double-check that your answers are simple, concise, and specific. You also want to make sure that it's relevant to the point that you're trying to make.
Don't write an essay about your previous experience if it doesn't relate to the specific criteria or the position.
Did You Use the Right Words?
The wording you use should reflect the job ad. Most positions can receive hundreds of applications, which means your submission needs to stand out, and it will if you use phrasing that's relevant to the role.
Steer clear of passive words and ambiguous terms. Be clear with your writing and land the points you're trying to make.
Did You Get Someone Else to Proofread Your Response?
Never underestimate the power of a fresh set of eyes. While you might read over your work dozens of times, eventually you'll scan over mistakes. Get a friend or family member to take a look and see if they notice any issues or have advice on how to approach your response.
Provide them with the job ad as well so that they know what to compare it against. Taking the extra time to complete this step will provide you with the assurance that everything you're submitting is accurate.
The STAR Selection Criteria Method Explained
The STAR method is one of the most popular ways of addressing selection criteria in a written statement. It helps clearly demonstrate why you're the right person for the role.
Rather than just listing the skills you possess; you can provide examples of situations you've been in and the strategies and skillsets you implemented to achieve an outcome. This is what the STAR method does. It provides employers with the confidence that you're capable of the role you're applying for.
STAR stands for Situation, Task, Action, and Result, and here's how each step can help you speak to the key selection criteria.
Situation
Firstly, you'll describe a situation you were faced with.
Choose the most appropriate situation from a current or previous workplace, education, or personal experience. If you can, select a scenario that demonstrates the significance of your knowledge and skill. Choose something interesting, and if you can, meets more than one of the selection criteria or key capabilities that the role description listed. Be concise in your summary; give just enough information to provide context to the Task, Action, and Result.
Task
Next, you'll describe the task that you had to complete.
What were your responsibilities and assignments for the situation? Again, be concise. Only provide the necessary information to provide the potential employer with context for the actions that you took.
Action
Now describe the actions that took place to complete the task.
Here's where you can start to provide more detailed information. How did you approach the task, and what skills were required? This is your chance to demonstrate your experience, logic, reasoning processes, and ability to take necessary action.
Make every word count, and don't be afraid to highlight how you meet the criteria in detail. Remove the guesswork for the potential employer because this is the part of the story that they are most interested in.
Result
Finally, what was the result of your action?
This step is almost as important as the action. It tells the employer whether you were able to bring about a positive outcome. Include details on what you accomplished, any benefits that you delivered, what you learnt from the situation, and the result.
There's no need to exaggerate, but you also don't want to be modest. The employer wants to know what you can bring to their company, so let them see the benefit you will be to the team.
If you can't think of a situation that addresses the selection criteria that did have a good outcome, then acknowledge how you could have approached it differently or what you took away from the experience that you could implement next time. Everyone makes mistakes. Demonstrate to the employer that you learn from them and are in a better position to handle such a situation if you are ever faced with it again.
Free Selection Criteria Template Example Answers
Sometimes the best way to learn how to address key selection criteria is by reading the right way to do it. It allows you to see the STAR method in action and what recruiters are looking for when they're scanning through multiple applications. These examples may help inspire you to write an amazing response utilising your own skills and experience.
Demonstrated success in delivering high-level support services to Executive staff in a high demand environment.
The keywords in this example are delivering high-level support and the ability to work in a high demand environment. The employer is looking for specific examples as per the opening statement of demonstrated success.

I have over fifteen years of experience providing executive support and assistance in busy environments within the mental health, aged care, family services, and education, commercial and religious sectors. In all of my roles, I have been acknowledged for providing outstanding support as well as improving processes and procedures to increase office efficiency.
In my current role, I am the Executive Assistant to the Executive Director of the State Insurance Regulatory Authority. I am responsible for diary and travel management (including resolving clashes and negotiating arrangements), managing meeting logistics, drafting and sending correspondence, answering emails, responding to telephone enquiries, creating documents and presentations, and managing expenses.
In 2016, I was the Executive Assistant at Thomas Holt, reporting to the CEO. I provided diary and email management prepared Board papers and manages meeting logistics. I have also been the Executive Assistant, reporting to the Director, for the Safeguarding and Ministerial Office for the Archdiocese of Sydney and the Executive Support Officer, reporting to the Chairman for the Catholic Social Services NSW/ACT Branch. In these roles, I demonstrated success by:
Developing induction programs and delivering them to new Branch CEOs
Creating the operational plan for the NSW/ACT Branch linking to the broader Strategic Plan of the organisation
Producing member surveys and reported the findings to the Board and Chairman
Establishing meeting systems and processes, including evaluating the effectiveness of current structures
Implemented paper and electronic filing systems
Five years of experience supporting Boards within the not-for-profit sector
I also have two years of experience in short term contract roles in organisations of varying size and complexity, providing executive support in busy commercial and government organisations. This included delivering services to the Chief Information Officer at Qantas, a Leighton Contractors Project Director, the Chief Information Officer for Baulderstone Hornibrook, and the General Manager of Human Resources in the Department of Education and Training. In these roles, I managed diaries, travel, expenses, filing systems, reports, presentations, meetings, events, and document creation.
I liaised with external stakeholders holding high office, such as the Bishops of the NSW/ACT Catholic Church, the Catholic Education Commission via Board and Committee's, NSW Health seeking funding approvals, NSW Law Society to collaborate on a website project.

Demonstrated experience in project management.
The employer is interested in specific examples of projects you've worked on. It's ideal to include initiatives you've worked on and the results of it. Was it successful? Did it fail? Why did it fail? What could have been done differently? This is all relevant to the employer as it demonstrates experience.
I have experience in managing a range of different projects. For example, most recently, while working for the Mental Health Commission of NSW as a Communications Specialist, I coordinated the 2017 Mental Health International Leadership Exchange. This involved liaisons between journalists, media producers, videographers, and host organisations to facilitate information exchanges and communication of opportunities. I also recently managed the logistics of the Australian first "Check up from the Neck Up" campaign held at the Sydney Royal Easter Show and I was responsible for the planning, running, and evaluation of the event. I also was responsible for the recent Digital Mental Health Speaking engagement, which had over 400 delegates in attendance.
While working for Catholic Social Services, I organised a Parliamentary Forum to discuss funding for best practice programs. This involved developing an event prospectus to send to MPs following the event and sharing client and service success stories as a way of continuing to engage politicians and other agencies. I also managed guests, Ministerial speakers, the venue, catering, registrations, event photography, and reporting on the forum's outcomes. As a result, the NSW/ACT Branch profile was raised, and funding opportunities increased.
I have also completed projects involving website redevelopment from the design stage through to implementation and evaluation. To complete the initiative, I worked with web designers, consulted with staff to deliver content, and achieved approval from the Board to go ahead with the project based on funding available.
Highly developed communication skills (written and oral) with an ability to interact with people at all levels.
Here you'll need to demonstrate how you communicate with peers, stakeholders, executives, and any other team members. Are you able to relate to all levels of management? You'll want to use examples of interactions you've had and how you communicated with them in multiple forms.
As a professional Executive Assistant, my communication and interpersonal skills have been developed to a high level, and I have the ability to deal with an organisation's key internal and external stakeholders, including heads of agencies, Senior Managers, caseworkers, health professionals, and the general public. I currently manage travel arrangements, email, and other communications while acting as the first point of call for the Executive Director at the State Insurance Regulatory Authority. As the Executive Assistant in the Safeguarding and Ministerial Integrity Office, I was responsible for referring calls to specialised officers, responding to historical and new complaints, and working with the Director to notify the NSW Ombudsman. This role also required the ability to deal empathetically and sensitively with distressed, upset, and angry people, similar to my experience working in the mental health sector
In addition, as the Executive Support officer for Catholic Social Services, I:
Created policies and procedures covering expense management and wrote a policy regarding the expenditure of reserves under $100k
Wrote and reported to the National Office, Chairman, CSS NSW/ACT Board or Branch on advocacy priority areas such as homelessness, disabilities, mental health issues, committee activities, and day to day operations
Created and maintained a confidential filing and records system, moving towards a paperless office
While working for the Mental Health Association of NSW, I:
Was a crucial member in the development of the Memorandum of Understanding between NSW Health and the Mental Health Association of NSW requiring working with multiple stakeholders, members of the Association, the NSW Government and drafting documents for review and consultation
Led the development of policies including those dealing with harassment, complaints, and grievances and presented them to the Board for approval
Initiated the development and funding of a website for lawyers working with clients with mental health issues
Developed networks within culturally diverse and indigenous communities to promote the Seasons for Growth, a grief education program
Dealt empathically with health professionals, consumers, and carers in order to refer persons to the service that suited their needs
Demonstrated ability to show initiative and use sound judgment and work collaboratively and as part of a team as well as independently.
There are several keywords in this statement, specifically initiative, sound judgement, work collaboratively and independently. The employer wants to see how proactive you are, what your decision-making process looks like, and how well you play with others.
I most recently demonstrated my initiative in managing the Digital Mental Health Event for the Mental Health Commission of NSW, where I increased RSVPs from 30 to over 400 people in a month through identifying potential attendees, creating engaging communications, and creating wide-ranging interest in the event. Working in the Archdiocese Safeguarding and Ministerial Integrity Office required a high level of initiative and the application of judgement on a daily basis when dealing with new and historical complaints, submitting notifications of concern to the NSW Ombudsman, and dealing with complex matters. I have also demonstrated initiative through my work reviewing policies (for example, expense and financial management policies), forming working groups to evaluate and improve procedures and making recommendations to value add, sharing information and expertise that have been approved by Boards, CEOs, and Executive Directors.
I can work with both staff, internal and external Boards, Committee members, and clients and members of the community in the health services sector to achieve strategic and operational goals. I am comfortable working on my own on projects such as completing reports and presentations, but have also demonstrated the ability to work collaboratively and in a team, as evidenced by my work with the various Special Interest Groups for the Catholic Social Services NSW/ACT Branch. Here I collaborated on Terms of Reference development, which involved meeting with the multiple stakeholders and committees, drafting new Terms of Reference, and then having them approved by the Board for use with Special Interest Groups and Committees. As a result of my involvement, I increased participation to 33 members in the Branch and Special Interest Groups, including assisting the transition to a new Executive and coordinating guest speakers and networking opportunities. I also have experience using my initiative to seek agenda items and prepare papers for the Board and the CSS NSW/ACT General Meetings and assist the Chair in developing content for the Quality Assurance Working Group meetings and made suggestions on how to facilitate the Youth Services Network. I have also made proposals for designers to the Board regarding a significant website redevelopment, consulting with staff during the implementation phase working towards an evaluation of the project while working for the Mental Health Association.
Demonstrated experience in managing a high workload, including the ability to prioritise tasks whilst under sustained pressure and maintain accuracy and attention to detail.
In this key criterion, you'll need to demonstrate how you perform under pressure. How do you prioritise the importance of tasks, and if you're too busy, does your work suffer?
I can manage a demanding and sustained workload whilst remaining calm and maintaining quality outputs. I am able to plan and prioritise work, which sometimes includes replanning on a daily basis to accommodate unforeseen events, changing priorities, or additional work. I am an experienced diary, travel, and email manager and have dealt with high volumes of phone calls and in-person visitors.
I am a fast and adaptable learner, as evidenced by one-year short-term contract Executive Assistance roles, which required the ability to hit the ground running and immediately provide quality support to senior members of an organisation. I also have experience delivering events and projects within short time frames as well as offering business as usual executive services, as evidenced by the successful organisation of the Mental Health International Leadership Exchange and the Thomas Holt 60th Anniversary Celebration. I can manage high workloads whilst at the same time identifying opportunities to work smarter. For example, while working for the Mental Health Association of NSW, I improved reporting efficiencies by 90%, at no cost to the organisation, which also enhanced the ability to forecast and report on the high demand for services.
I'm adept at juggling tasks in both simple and complex environments in organisations ranging in size. I aim to keep executive support running smoothly, ensuring stakeholders have the information required to move ahead with their tasks. I utilise programs such as Outlook, to-do lists, and checklists to complete work in a timely fashion.
I have managed and monitored budgets with 100% accuracy while employed as the Catholic Social Services Executive Support Officer. This required an eye for detail and the ability to spot discrepancies and risks to the budget. In addition, I was responsible for invoicing and expense management and ensuring details were recorded and correctly distributed. I also use my eye for detail to gather and analyse statistics and qualitative information to create recommendations and improve services, which I did while the Executive Assistant in the Archdiocese of Sydney. I was here I benchmarked information provided against local and international organisations and made key recommendations to improve communications.

Demonstrated experience in meeting preparation, organisation, and minute taking experience in real-time using computers.
This criterion requires specific examples of how you prepare your meetings and organise yourself. The employer wants to know your process, how successful it is, and how flexible it could work for their environment.
I have been responsible for organising meeting logistics, preparing and distributing agendas, taking and drafting minutes, and following up on action items. I am experienced in taking detailed minutes, capturing strategic discussions and big picture visions as well as accurately capturing the details of action items. I have used various tools to assist with meeting management, including using a laptop, dictaphone, or note-taking to record meetings and take minutes. For example, while the Executive Assistant with Thomas Holt, I was responsible for the preparation of meeting venues, attendees, agendas, minutes, and papers for Board meetings. I attended Board meetings, took minutes, and collaborated with the Chair for final approval and distribution.
Whilst employed as the Executive Support Officer for Catholic Social Services, I reinvigorated the Branch structure by creating a meeting schedule, increasing participation by members, and co-chairing meetings. Providing Secretariat services to the Branch and special interest group committees, I drafted agendas, recorded minutes, prepared meeting papers for the Executive Board and Branch members. I also assisted with the Annual General Meeting coordination. I even worked with the Youth, Quality Assurance, Mental Health, and Marketing Special Interest Working Groups to create and update Terms of Reference and operating guidelines and supported the Chair to work with these groups.
Enter your details below to claim your free interview guide!
Bonus: How to Write a 600-Word Selection Criteria Response (Free Selection Criteria Examples Answers Template)
When working out how to address a selection criteria response for a job application, you may have learned about using the STAR method. In many circumstances, this is the best way to structure your response. Sometimes, however, the application information will ask you to submit a 600-word response that outlines your ability and suitability to the role.
The 600-word response is structured differently. Use it as your chance to 'pitch' to the hiring agency why you're the right person for the job. You still need to highlight any skills and experience you have that are relevant to the role, but it generally requires you to write one response, rather than address each selection criteria individually.
In this article, we'll look at simplifying the process and breaking it down into manageable steps to help you write a winning response.
How to Write a 600-Word Selection Criteria Response.
Breaking down the selection criteria response
While you won't be using the STAR method addressing each of the criteria individually, you'll still need to understand the selection criteria. Remember that this is the set of skills, experiences, and personal qualities that the company has decided to use to measure the candidate's suitability to the role. If you don't look at what they're searching for, you can miss the mark, and the job opportunity.
The first step in breaking down the selection criteria is to highlight the keywords. Break it down, take a step back and work out what the company is actually looking for, then write them in a list of dot points.
The next step is to determine how you match those points. What experience, skills, abilities, qualifications, and personal traits do you possess that are just what the recruiter is looking for? Brainstorm these points, including examples where you can, and write them down.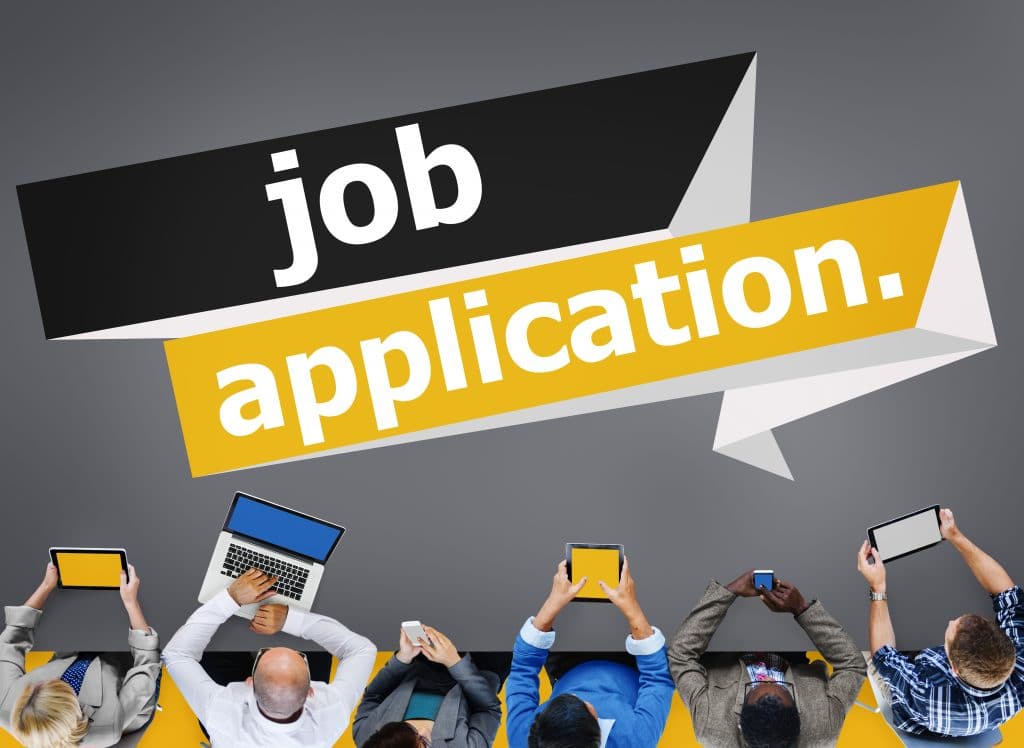 Structuring your selection criteria response
How to Write a 600-Word Selection Criteria Response, as I mentioned earlier, the structure for a 600-word response is different from using STAR or similar techniques. These methods are often used to address each criterion as a stand-alone (the application process may ask you to write a response to them individually, listing each one as a sub-heading). However, the 600-word response will ask you to address them as a whole.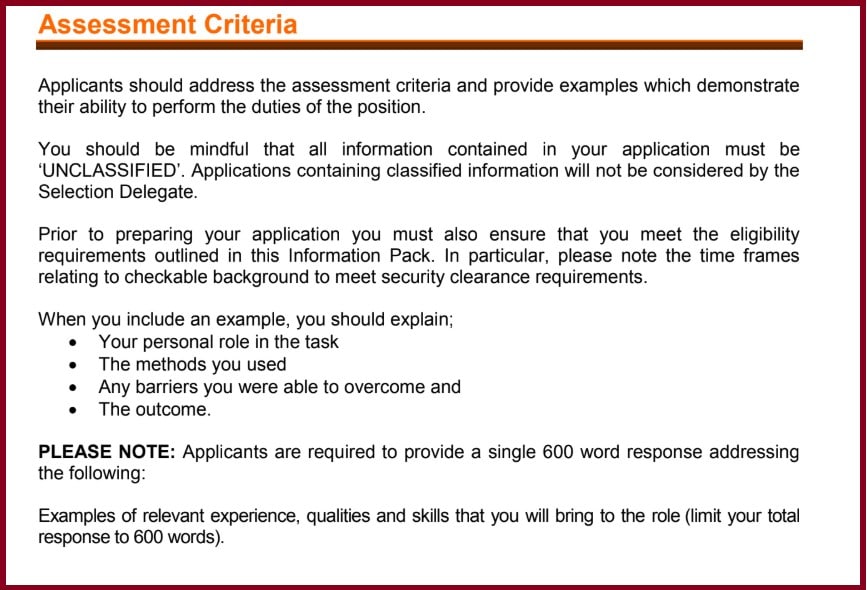 In the example above, the application instructions direct you to provide a single, 600-word response providing relevant experience, qualities, and skills that you will bring to the role. Using your understanding of the role requirements (from the breakdown of the key criteria), communicate to the recruiter why you are the best person for the job. This is the chance for you to demonstrate your suitability.
Don't just re-write information in your Resume or cover letter. Tell them why they should hire you. You have 600 words in which to pitch all your relevant skills and abilities. Tell them about your experience, draw from examples where you can, and quantify your experience where possible; be precise. As much as you can, use action verbs. By using strong, action-oriented words, your application will stand out more. For example, instead of writing "was in charge of (a project)", using "headed" or "oversaw" sounds more impressive to the employer.
If you have a few stand-out examples that demonstrate your suitability, then use them. Either follow the outline provided in the advertisement or explain the Situation, your Task, the Action you took and the Outcome. Don't undersell yourself, but do keep it concise, you won't have the space to give an example for each criterion.
Need a hand in writing your response? Contact us, we offer a variety of services writing for selection criteria and will be happy to help you.