When working out how to address a selection criteria response for a job application, you may have learned about using the STAR method.  In many circumstances, this is the best way to structure your response.  Sometimes, however, the application information will ask you to submit a 600-word response that outlines your ability and suitability to the role.  
The 600-word response is structured differently. Use it as your chance to 'pitch' to the hiring agency why you're the right person for the job. You still need to highlight any skills and experience you have that are relevant to the role, but it generally requires you to write one response, rather than address each selection criteria individually.
In this article, we'll look at simplifying the process and breaking it down into manageable steps to help you write a winning response.
How to Write a 600-Word Selection Criteria Response.
Breaking down the selection criteria response
While you won't be using the STAR method addressing each of the criteria individually, you'll still need to understand the selection criteria. Remember that this is the set of skills, experiences, and personal qualities that the company has decided to use to measure the candidate's suitability to the role. If you don't look at what they're searching for, you can miss the mark, and the job opportunity.
The first step in breaking down the selection criteria is to highlight the keywords. Break it down, take a step back and work out what the company is actually looking for, then write them in a list of dot points.
The next step is to determine how you match those points. What experience, skills, abilities, qualifications, and personal traits do you possess that are just what the recruiter is looking for? Brainstorm these points, including examples where you can, and write them down.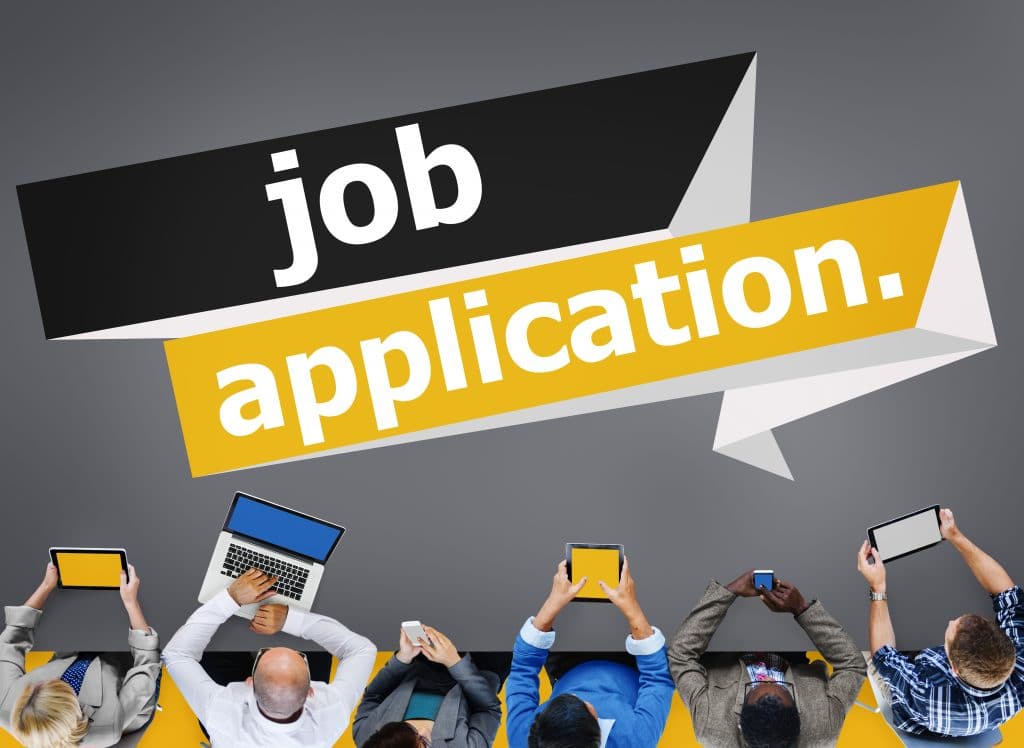 Structuring your selection criteria response
How to Write a 600-Word Selection Criteria Response, as I mentioned earlier, the structure for a 600-word response is different from using STAR or similar techniques.  These methods are often used to address each criterion as a stand-alone (the application process may ask you to write a response to them individually, listing each one as a sub-heading).  However, the 600-word response will ask you to address them as a whole.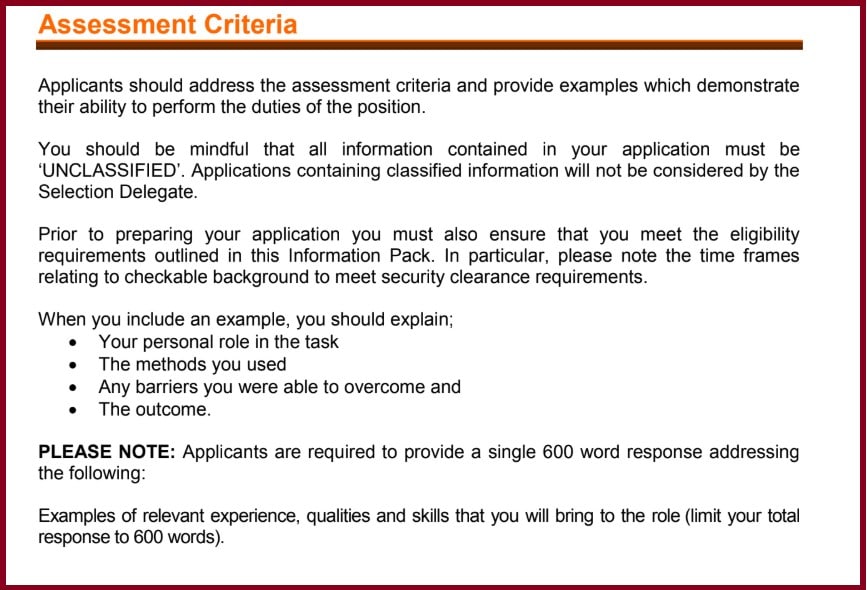 In the example above, the application instructions direct you to provide a single, 600-word response providing relevant experience, qualities, and skills that you will bring to the role. Using your understanding of the role requirements (from the breakdown of the key criteria), communicate to the recruiter why you are the best person for the job. This is the chance for you to demonstrate your suitability.
Don't just re-write information in your Resume or cover letter. Tell them why they should hire you. You have 600 words in which to pitch all your relevant skills and abilities. Tell them about your experience, draw from examples where you can, and quantify your experience where possible; be precise. As much as you can, use action verbs. By using strong, action-oriented words, your application will stand out more. For example, instead of writing "was in charge of (a project)", using "headed" or "oversaw" sounds more impressive to the employer.
If you have a few stand-out examples that demonstrate your suitability, then use them.  Either follow the outline provided in the advertisement or explain the Situation, your Task, the Action you took and the Outcome.  Don't undersell yourself, but do keep it concise, you won't have the space to give an example for each criterion.
Need a hand in writing your response?  Contact us, we offer a variety of services writing for selection criteria and will be happy to help you.