PROVEN RESULTS FROM ENTRY LEVEL TO SENIOR LEADERS
Tailored and targeted resume writing services
As your career progresses, your resume will need to meet a different set of requirements and expectations.
Our expert team of resume writers understand the needs and wants of hiring managers from School leavers, Entry level, Graduates, Mid-career, Management to C-suite Executives.
get your free resume review
RESUME WRITING FOR EVERY INDUSTRY, EVERY ROLE
Industry specific Resume & CV Writers
All applications are not created equal. We understand the ins and outs of applying for:
Retail, Hospitality and Events Management & Media

Nursing & Health care

Teaching and Education

Mining, Building and Construction, Engineering

Legal roles, Government and APS positions, Local Councils

Electrical, manufacturing, technology, IT

Recruitment, Business consulting & Management   

Warehouse & logistics,

Administration, business, consulting and management,

Finance & banking, Accounting

Creative arts & design, Architecture 

Charity & volunteer work

And More – Just ask. You name it, we've written for it. 

 
LET US HELP YOU TAKE THE NEXT STEP IN YOUR CAREER WITH A PROFESSIONAL RESUME
Top Rated Resume & CV Writing Professionals
A better Job starts with a better Resume.
YOU HAVE 60 SECONDS TO MAKE AN IMPRESSION.
Will your resume make the interview list?
get your free resume review
What Our Resume Writing Services Do Best:
Resumes to You delivers smart, tailored and premium resume writing services, CV writing, cover letter writing, selection criteria writing for Government and Non-Government roles. This includes targeted questions & statements, job application writing, LinkedIn profile writing along with other job application writing services.

get your free resume review
Resumes to You are proud to support Project Displaced
Project Displaced is a non-profit career development organisation helping the unemployed across Australia.
Australia's first job crisis service that recognises the enormity that COVID-19 is having on careers, lives, communities, families. 
What Makes a Good Resume Writing Service?
We like to write drafts first, drafts will be written and emailed to you in 5-10 days (Weekends Included)*Depending on bookings.
100% Satisfaction Guaranteed
Our 300+ 5-star reviews confirm our commitment to excellence in service and delivery.
We know the latest thinking, practices and trends across HR, Recruitment and Government Applications.
ATS Compliant Resume Writing Services
We know how to make your resume Application Tracking Software & Systems (ATS) compliant.
We're not limited to your typical 9-5 Monday to Friday roster. If you need assistance outside of hours, we're available.
Affordable Resume Writing Packages
Request a resume, cover letter and LinkedIn profile package and save. Resumes to You offers affordable resume writing services across Australia.
A Complete Resume Overhaul
We'll review and overhaul your key strengths, job history, skills and interests.
Unlimited Resume Revisions
Resumes to You offer unlimited revisions with our Resume Writing Services within a 30-day period.
Proven Results
Over 5,000 clients have landed interviews and jobs from our Resume writing services, cover letter writing, LinkedIn profiles and selection criteria writing.
WE DON'T JUST OFFER RESUME WRITING SERVICES:
PROFESSIONAL RESUME UPDATE
Update an existing resume, we will update or add-on your most recent work or certificates. Resume Experts. (Not a full rewrite).
More info
COVER LETTER WRITING
Our team of professional cover letter writing experts will look at your unique skills, experience to create the perfect cover letter.
More info
EXPRESS TURNAROUND
Add our Express service and we will write your resume and email you your documents in 48 hrs. For an additional fee of $99.00. Terms and Conditions Apply.
Available At Checkout
Hiring managers spend between 30-60 seconds scanning a resume
75% of resumes are rejected before they reach the hiring manager
90% of recruiters rely on LinkedIn and visit LinkedIn profiles
Average time to hire has increased over the last 5 years from 42 to 63 days
The average resume length is from 2-5 pages, depending on career level and roles held 
Common Resume Writing Services FAQ
How long should an Australian resume be in 2021?
Most people will tell you your resume shouldn't exceed two pages, in most cases in Australia a resume can be from 1 to 5 pages in length depending on career level and career history.
In Australia do we use resume or CV?
In Australia, the term Resume and CV are used interchangeably, meaning the same thing. CV's are generally longer while Resumes are shorter. In other countries resumes and CV are different..
ATS- Is short for Application tracking Software or Application tracking Systems which is used to scan or filter through resumes when you apply for a Job. ATS software is more commonly used in larger organisations and recruitment agencies.
Our resume and CV writers help your resume to break down and get past the ATS barrier.
Do you need a Cover Letter with a resume?
It is recommended that you submit a cover letter with your resume when you submit your job applications. If you're applying online for a job and there is no way to upload or submit a cover letter, don't worry about it. In some cases employers and some recruiters find it acceptable just to submit a resume only. if you do submit a cover letter, make sure it is tailored and written for the role you are applying for. We also assist with just cover letters as a stand-alone writing service for job applications.
What Industries do you specialise in?
We can assist with resume writing for all industries, from Construction, Retail, Medical, Hospitality, Education, IT, Engineering, Customer Service, Project Management, Leadership roles, business development, senior managers and so much more..
How Does your resume writing service work?
Get in touch with Resumes to You and have a professional look over your current resume. Our specialist resume writers are experts in recruitment, and with over 5,000 happy customers, you'll be confident with the work we provide. We offer a 100% satisfaction guarantee, which means if you're not happy with our service, we'll continually revise the work until you're satisfied. Our resume writing services are affordably priced, and we're masters in our field. Whether you're after a quick overhaul on your current resume, or you're looking to start from scratch, our professional resume writers will help you craft an employment magnet that'll have recruiters calling at the drop of a hat.
How Does Your Resume Writing Service Work?
Are you looking to resign? Download our free resignation letter here:
download free resignation letter
What is a Resume Writing Service?
A resume writing service consists of our professional resume writers based in Australia mulling over your current resume to see where it can be improved.If you decide to come on board, we will put together a tailored resume package that suits your needs.
Get a Free Resume Review!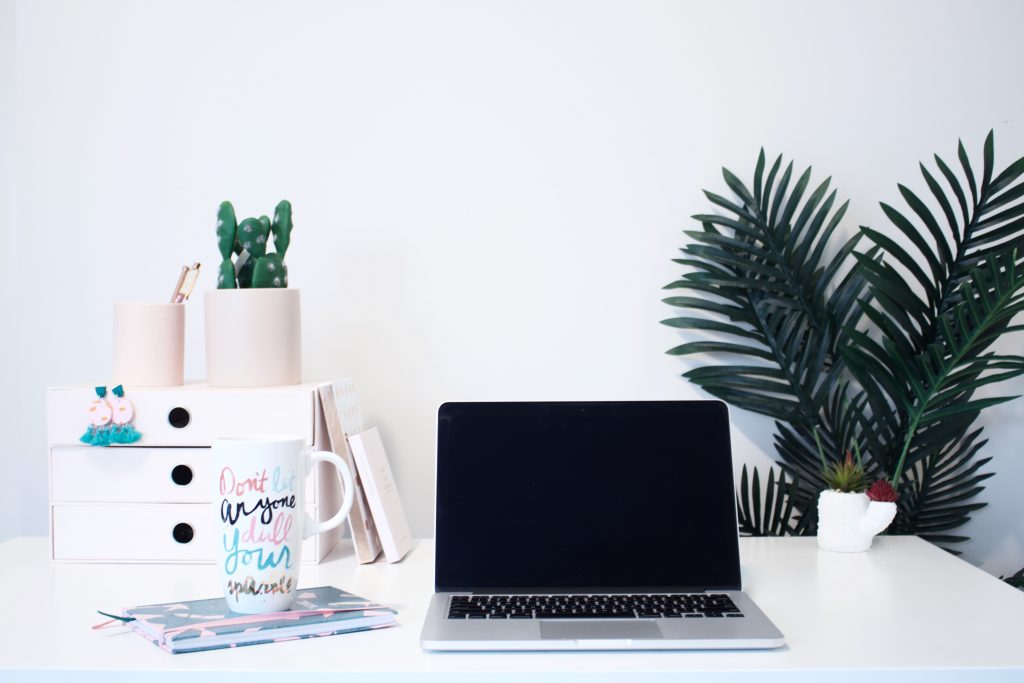 How Would a Resume Writing Service Help Me??
In 2021, recruitment has changed a lot. These days, recruiters are looking for specifically written resumes for the role. We need to make sure you resume not only stands out from the crowd, but in flying colours!.
Land that New Dream Job!
What Makes You Better than the Other Resume Writers?
Great question! With over 5,000 satisfied customers landing either a job or interview with our resume writing services, I'd say we're the leaders in the industry. Worried about the quality? We have a 100% quality assurance, If you're not happy with the work completed, you have unlimited revisions within a 30 day period. Our resume writers also offer some of the fastest resume writing turnarounds, drafts being emailed out within 5-10 days (weekends included). To further our 300+ Google My Business reviews, we're confident you'll be stoked with the work we do here!.
Confused? Speak to an Expert Today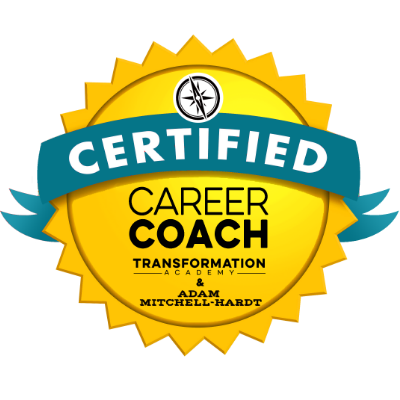 Hi Matt,

That is great, quite happy with what has been completed, a lot more eye catching and succinct… Great cover letter as well…

I am very happy to go with the ones you have sent …

Sue
Hi Matt,

I thought I'd let you know that I have been offered an interview with ACMA. Thanks so much for your help, as I'm sure it was your fine writing skills that grabbed their attention.

Kind Regards

MELISSA
Hi Matt,
Thank you for your email and prompt replies to my emails. Very nice resume, I'm very happy with the outcome and it has been received very well from recruiters and potential employers
Thanks

ANDY
Resumes To You
We are an Australian online professional resume writing service and specialise in writing:
If you would like a phone consultation with one of our resume writers for our resume writing services, Just Ask, we are happy to lock in a day and time with you.
We get it right.
We are an Australian online professional resume writing service and specialise in writing:
Personal attention from experienced / expert writers

Lifetime storage feature and easy updating

Satisfaction guaranteed

Nationwide Service Available 7days

30 day period of free editing applies after initial docs are received (tailored towards 1 role only) 

Professional Resume Writer
Get in Touch
  Phone: 1300 761 626
Mobile: 0450 976 955
Follow Us
Locations Across Australia
Our Resume Writing Service is Australia Wide, including:
Sydney, Melbourne, Brisbane,Canberra, Adelaide, Perth, Wollongong, Newcastle, Gold Coast, Townsville and all areas Australia Wide. No matter where you are, we have Professional Resume Writers for ALL areas!